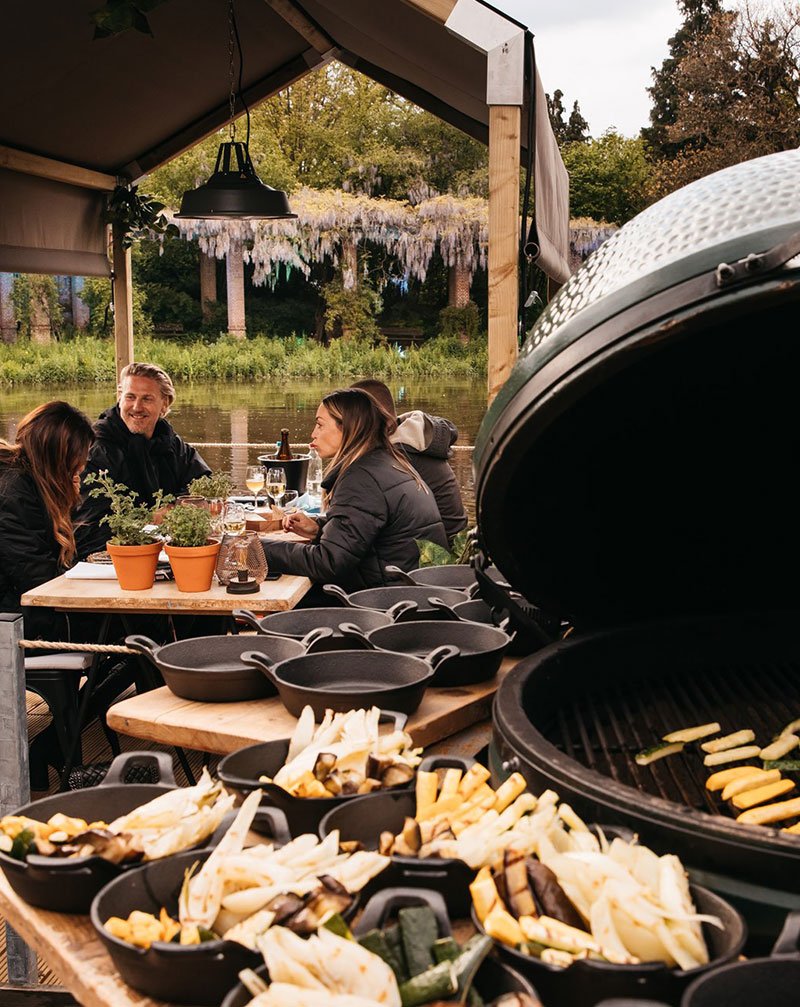 Taste of Paradise
We won't let Covid-19 but us down! A few weeks ago, while we had to postpone Paradise Down by the Lake for the 2nd time to July, we contacted Syrco Bakker from Pure C (**) to develop a wild idea with fine dining on boats. Dancing together is delayed till the summer, but we can share memories while dining together. After a few hectic weeks we are very happy to present you our newest project: Taste of Paradise.

Taste of Paradise is an unprecedented concept: each boat will host a dinner in total intimacy next to an open floating kitchen where Syrco Bakker and his team will create an exhilarating multi-sensory culinary experience. Guests will go on a gastronomic journey with a private raft and venture on the lake in a truly stunning location at the Park van Beervelde. Taste of Paradise can be found where haute cuisine meets nature and where creation meets expression.
About our boats
We will have 16 rafts available per service. Each raft will host a dinner for 4 or 6 guests so each group will have its own wooden raft to share their experience in total intimacy. The rafts will be provided with a tailor made roof so this culinary experience can take place even with some rain.
Taste paradise with Syrco Bakker
Syrco created an exquisite culinary experience inspired by the Park van Beervelde and you will notice the natural beauty is reflected in the plate. The price is 175 euro per person and includes a cocktail, appetizers, 5 course menu with wine pairing, glass of champagne, coffee, tea
No Meat
At Paradise City we prioritize sustainability in everything we do. Our festival was awarded as one of the greenest festivals in the world. Also for Taste of Paradise we need to make the green choice and therefor Syrco Bakker is using locally sourced ingredients, even some herbs will come from this Park. That is also why we will not serve any meat. Avoiding meat is the most effective way to reduce the ecological impact of our diet. Let your senses take you on a journey and enjoy the culinary exploration by our chef Syrco Bakker.